エレガントな雰囲気を作りたい、料理を際立たせたい、感動的な食事体験を作りたい等々、これまで8万店舗を超えるレストランや、カフェにサービスを提供してきたMood Media。どんなご要望でもご相談ください。
お問い合わせはこちらから
"We looked at all the music options, but Mood Media stood out above the rest. They understand our brand and help us create an experience, and the level of support and local service just can't be found with other providers. Mood provides more than just awesome music. They provide a solution built for my business."
– Jonathan Luther, Proprietor/Musician – JJ's Red Hots
Mood Mix(日本未導入)
Take control with Mood Mix, our streaming music solution, designed with restaurant managers in mind. Enjoy online access to our full programming catalog, and personalise your mix through our mobile app. No new hardware required.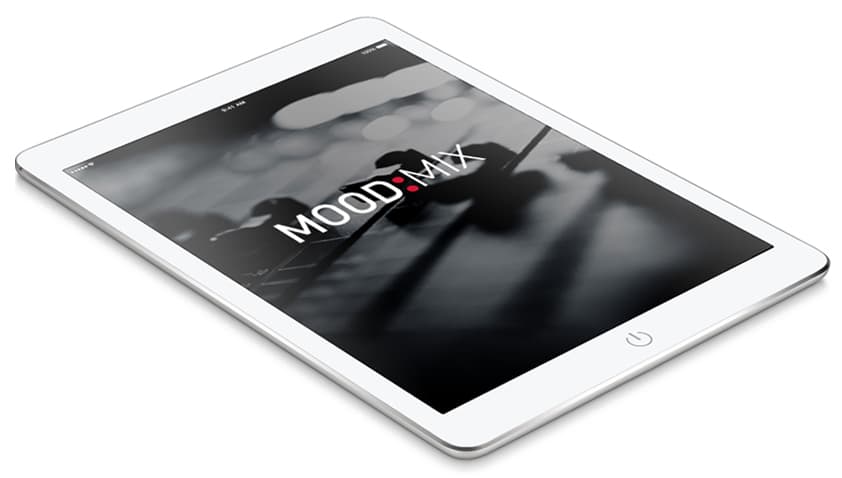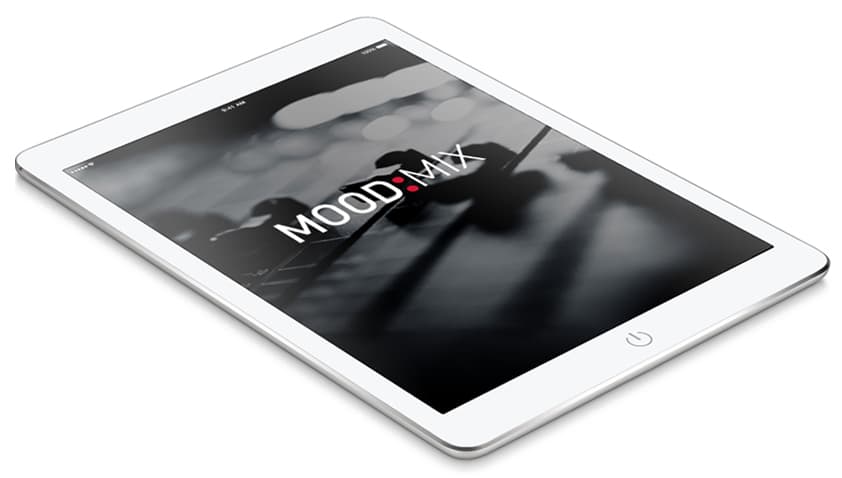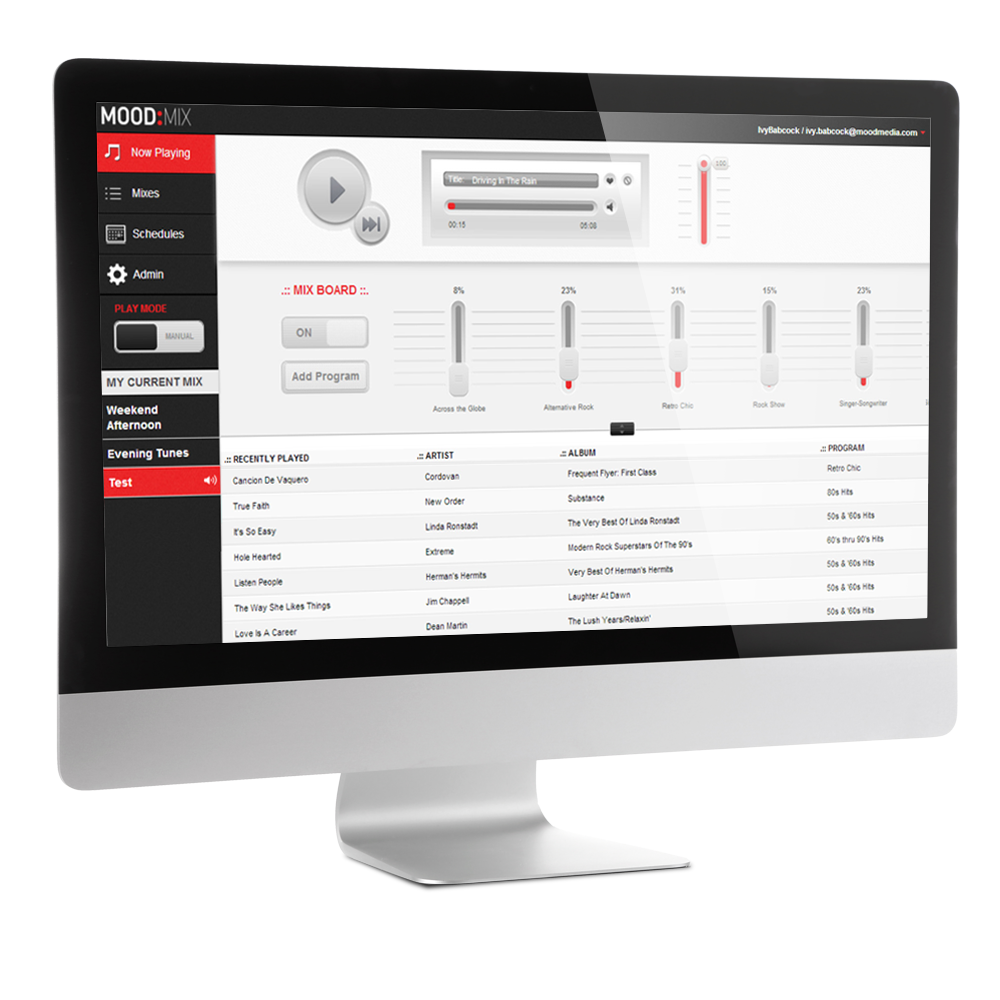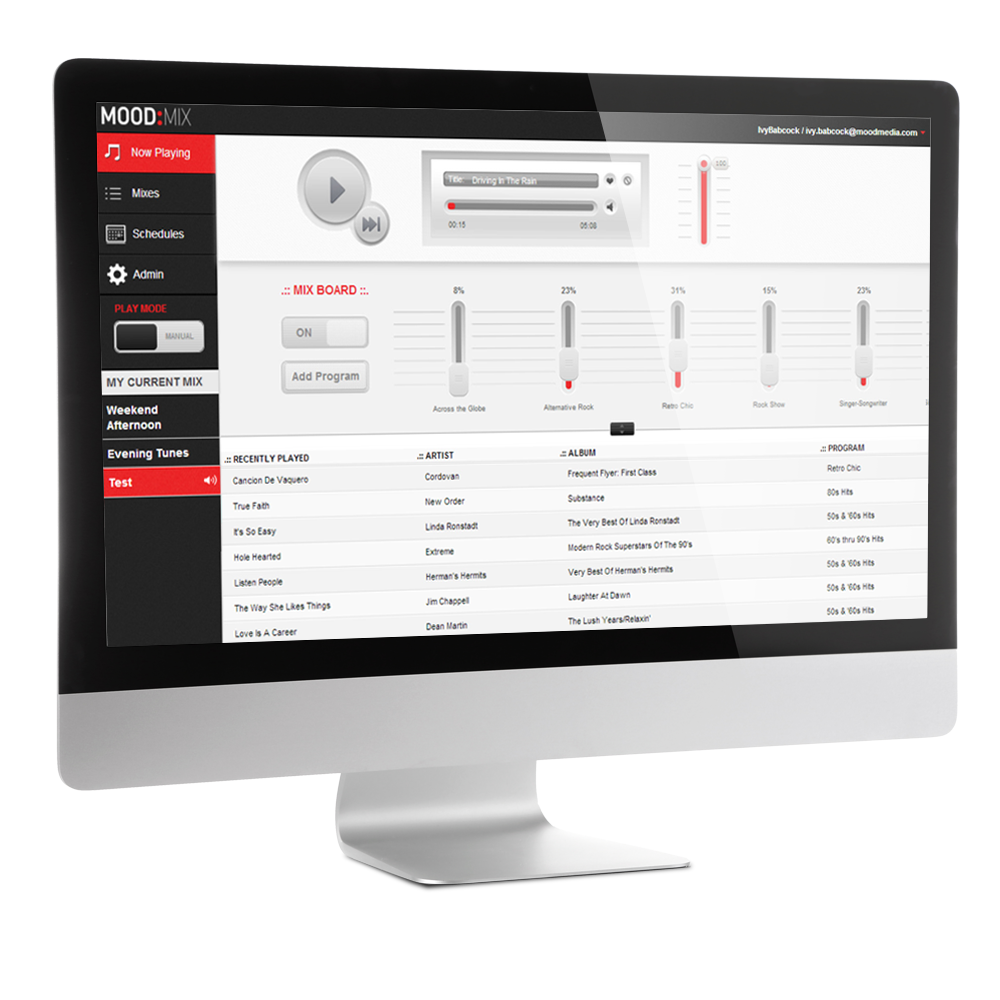 Mood Mix Pro
The industry's most reliable streaming music solution. Enjoy all the features and benefits of Mood Mix delivered through our commercial-grade, StreamingPlus™ platform. We supply the device, and your music is pre-buffered to ensure a flawless listening experience. Mood Mix Pro makes music streaming easy and affordable.
Core Music
The Power of Music. The #1 background music choice for independent restaurants and regional brands. Explore a catalog of 160+ programs, professionally designed for every concept and audience.
Experience the value of design and the peace of mind Mood provides through our Core Program solutions, an industry leading choice for small business and regional brands.
カスタムミュージック
ブランド独自のシグネチャーサウンドを当社のミュージックデザイナーが制作します。世界中のすべての店舗で同じ音楽空間が生まれます。
Work side-by-side with a dedicated Music Design expert to develop a signature custom music playlist that's a unique reflection of your brand.
ライセンス処理
私たちが提供する音楽プログラムはすべて商業利用ライセンス処理をしています。
あらゆるニーズに対応したプラットフォーム
インターネット、ストリーミング、ディスクなど、さまざまな方法で音楽の提供が可能です。最適なプラットフォームをお選びください。