ビジネスのためのストリーミングサービス(日本未導入)
Take control over your music with Mood Mix. Create your own custom music mix and fine-tune your soundtrack at the click of a button. Mood Mix makes streaming music for business easy, fun, and affordable.
DESIGNED SPECIFICALLY FOR BUSINESS
Lawfully provided for commercial use with NO ads or interruptions. Access millions of tracks, screened for content and lyrics and certified for business use.
EASY TO USE
Intuitive controls designed for business users. No advanced tech skills required. Login, select your favorite music and click play.
AFFORDABLE
No new hardware required. Bring your own computer or tablet, connect to your sound system and start listening.
CUSTOMISABLE
Use our exclusive Mood Mix board to adjust your mix. Like or block songs to fine tune your sound.
FLEXIBLE SCHEDULING
Different kinds of music for different times of day? No problem. Mood Mix lets you save different mixes and makes it easy to schedule what to play.
LAWFULLY PROVIDED
We're proud to lawfully offer more tracks than any other provider. Experience the peace of mind you get with Mood Mix.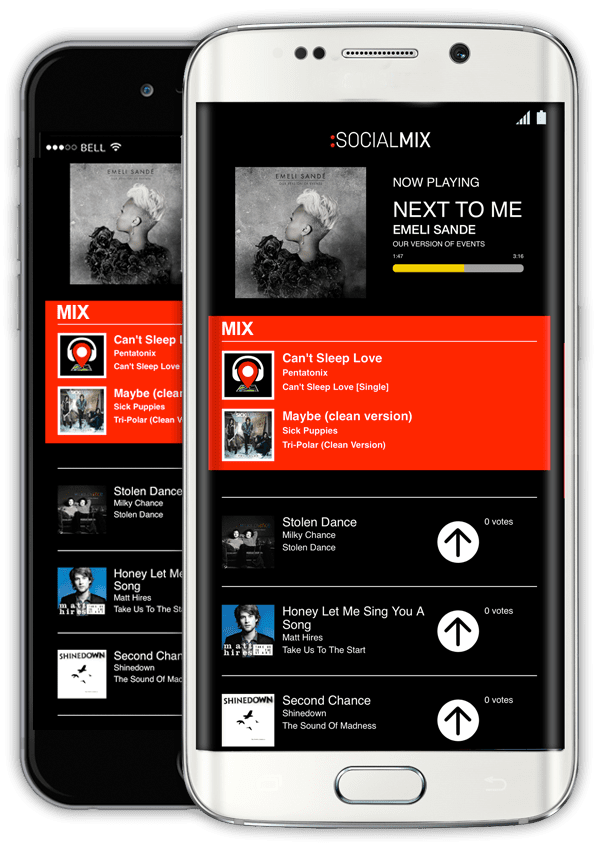 GET SOCIAL WITH MIX PRO
Bump up the experience and get social with your customers with Mood Mix Pro. Equipped with our exclusive HYBRID STREAMINGPLUS™ technology, our enhanced streaming music for business solution pre-buffers the music and stores it on our device to provide a flawless listening experience.
Mix Pro also offers some amazing social and interactive mobile features. Give your customers a say in the order of the tunes with Social Mix. Leverage the world's most popular song identification app to deliver engaging mobile content directly to your customers' phones. The future of music is here with Mood Mix Pro.
"Mood Mix Pro and Social Mix are the perfect music solutions for our business. We now have access to an amazing amount of music that we can blend ourselves. These customised playlists can then be easily scheduled for different days or times to suit my traffic flow. It's easy to use, and our customers love the Social Mix feature. They get to participate in the music experience and channel their inner DJ."
Corey Matthews
Assistant General Manager, Growler USA of Austin
MOOD
:
MIX CONTROL PANEL
SELECT. PERSONALISE. SCHEDULE. REPEAT.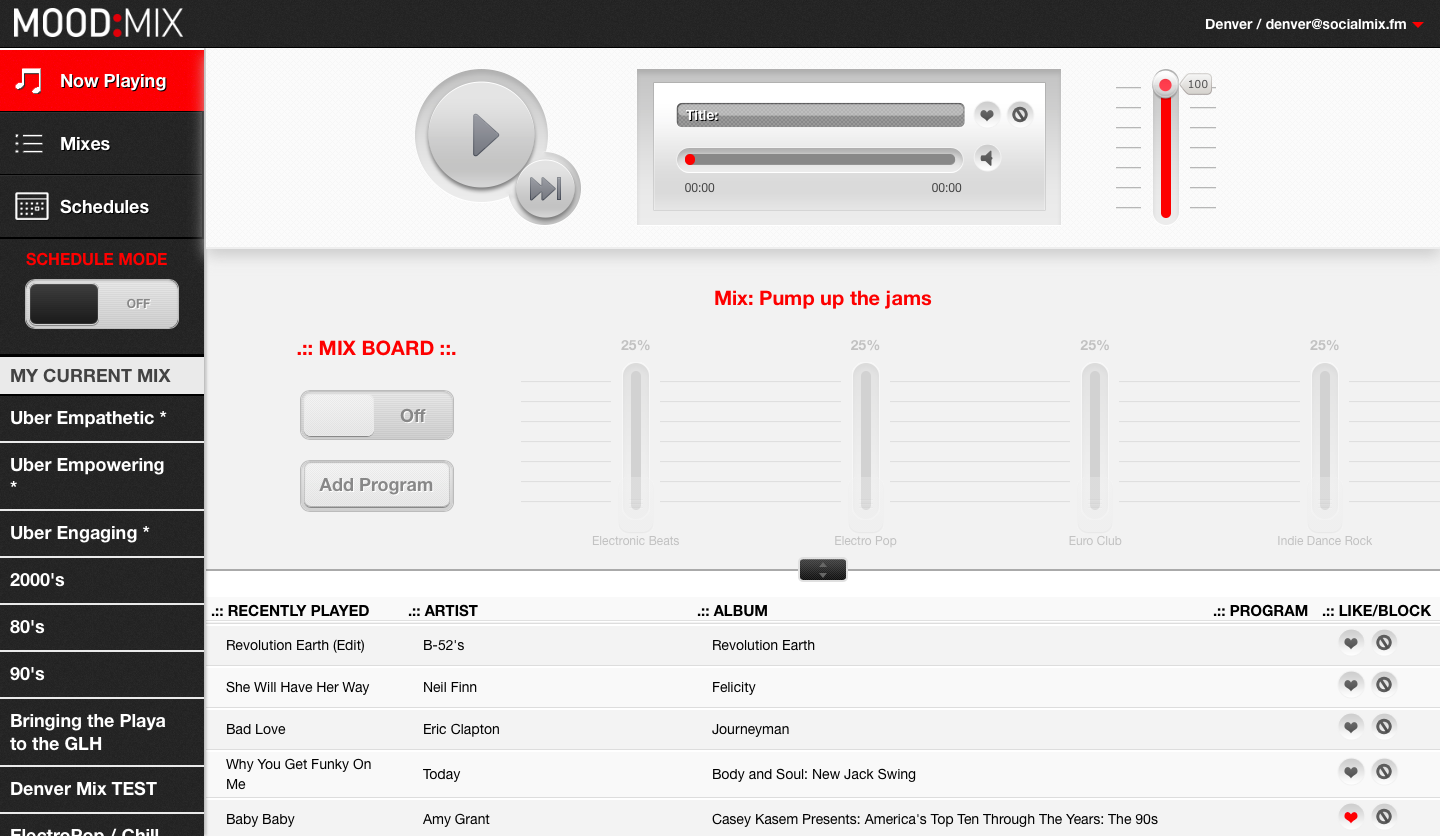 MIXES
Create as many mixes as you like and edit them anytime you like.
NOW PLAYING
Our intuitive dashboard gives you full control. See what Song, Artist and Album are currently playing. Use our sliders to personalise your Mix and like or block songs to fine tune your sound.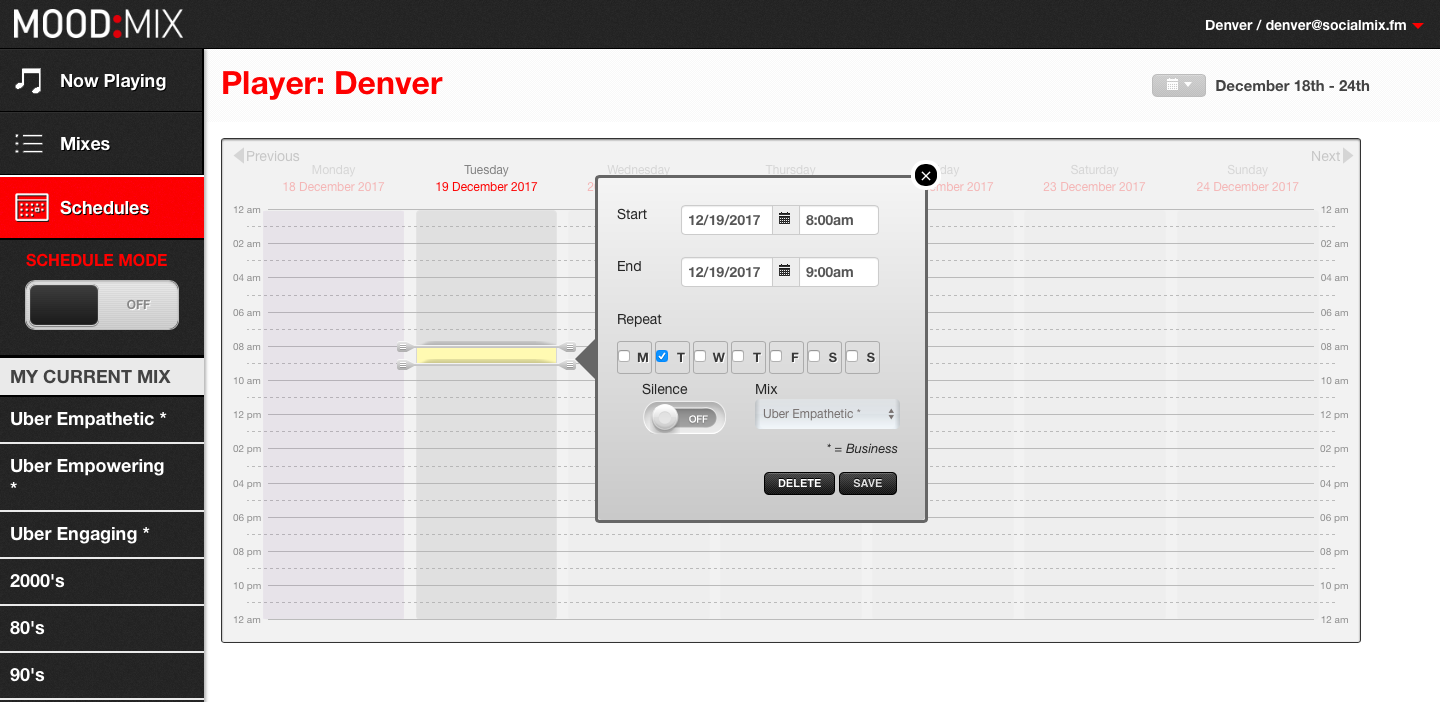 SCHEDULES
Create a fully custom music experience by scheduling your mixes to play during the right day and time.
お問い合わせはこちらから
MOOD:MEDIAの力で顧客体験を向上させましょう。