DRIVE SALES LIKE YOU MEAN IT

Nothing gets your customers' attention like TV – so if you really want to drive sales and make more money, you need to think inside the box.
Inside your TV, that is.
Meet Mood TV Pass Thru. This affordable, innovative solution "wraps" live or broadcasted TV with a fully-branded digital signage template – empowering you to drive sales and entertain your customers – all on the same screen.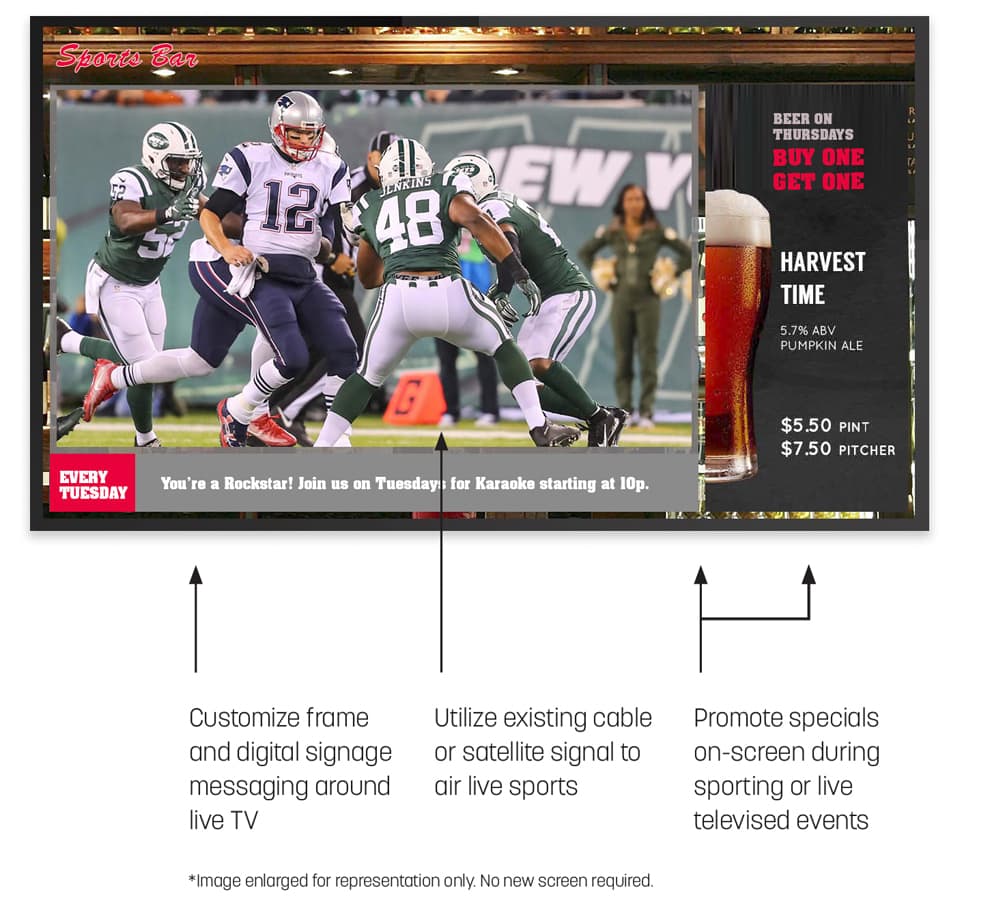 JUST THINK OF THE POSSIBILITIES:
Promote your business during the big game
Upsell drinks and appetizers
Highlight special events
Show RSS feeds: news, sports, weather and social media
Mix and match – alternate between live TV and full digital signage
Customize content with a few simple clicks
Choose from a variety of templates
Enjoy reliable local service and support
MVISION ONLINE PORTAL – ONLINE CONTENT MANAGEMENT MADE EASY
Create dayparted scheduling for different menus
Customize and upload content with a few simple clicks
Apply changes across multiple locations for maximum consistency
Enjoy live 1-on-1 training with our visual experts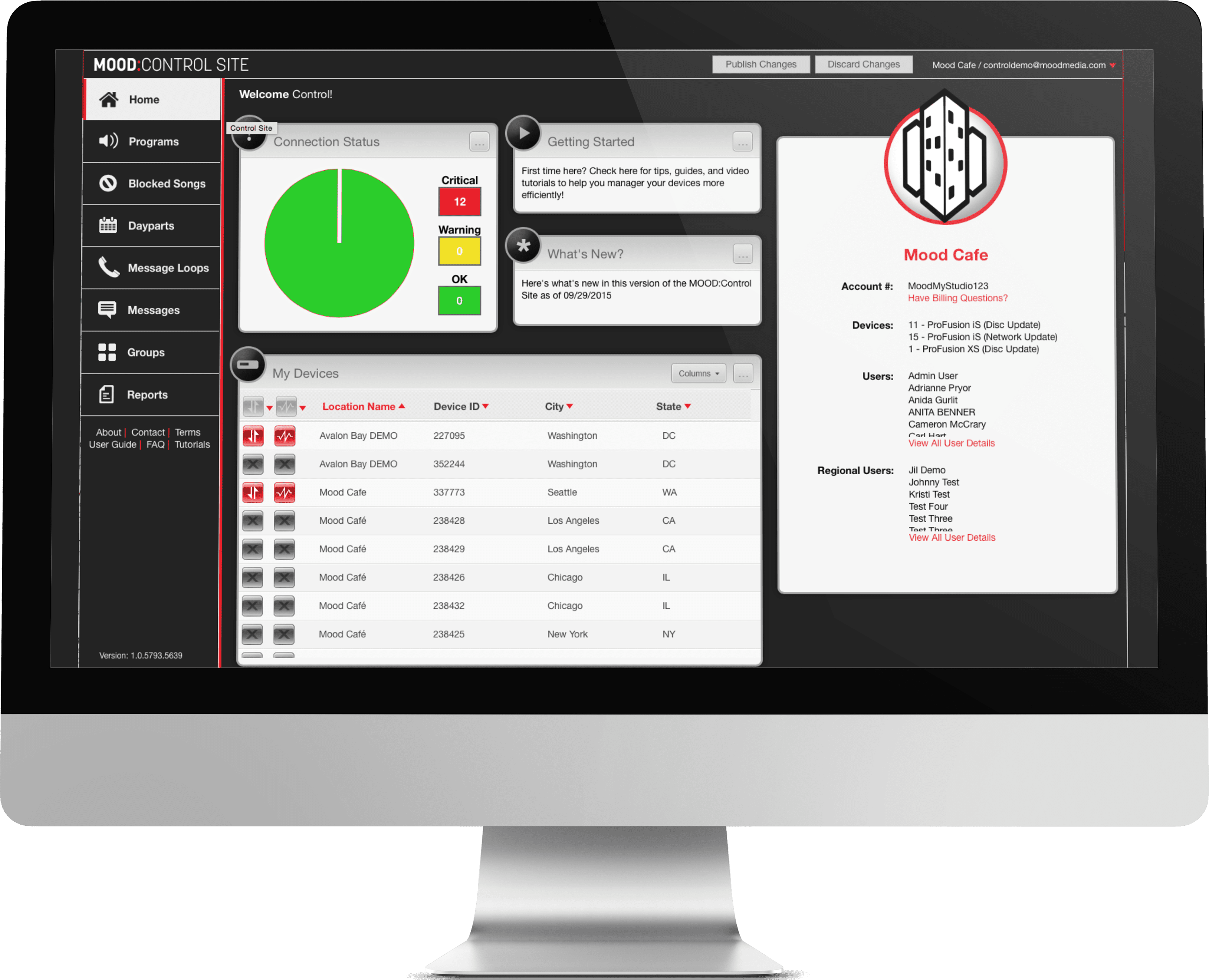 お問い合わせはこちらから
MOOD:MEDIAの力で顧客体験を向上させましょう。