ELEVATING THE CUSTOMER EXPERIENCE
The Impact of Sensory Marketing
We asked more than 10,000 consumers around the world what they most enjoy about the in-store shopping experience. We sought to learn which sensory elements have the greatest influence on customer attitudes and behaviours when shopping. What did we take away from the study? In summary…
+ Sensory marketing matters
+ Customers are influenced by and respond to their sensory environment
+ Investment in a sensory marketing strategy can pay meaningful dividends
This study provides important customer insights and serves as a source of inspiration and fresh ideas. Look at things differently, listen more intently, feel with greater purpose and be more conscious of all that surrounds you and your customers when you consider the evolution of the in-store Customer Experience.
See sample findings below.
78% of shoppers say an enjoyable in-store atmosphere plays a key factor in opting to make purchases in-store vs. online.
This is particularly true for shoppers in Spain, China, Australia, the US and the UK.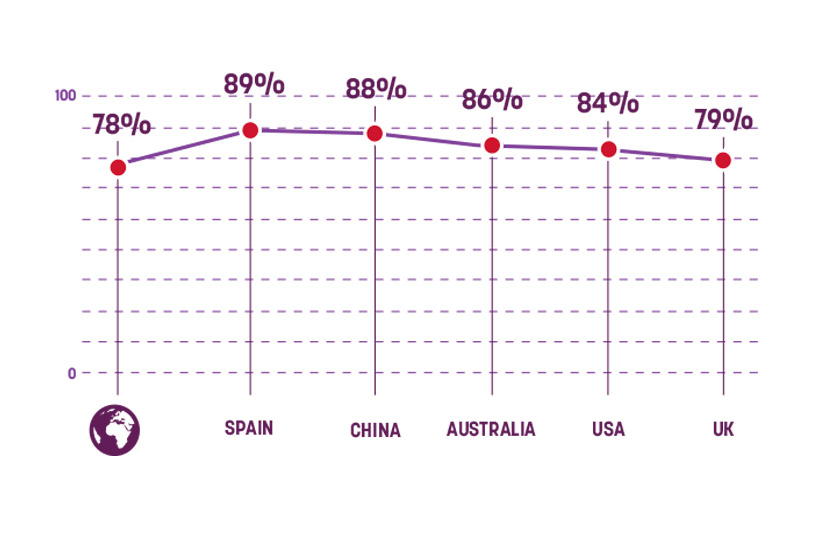 POSITIVE EXPERIENCES
YIELD POSITIVE REVIEWS

THE POWER OF SHARING
8 in 10 consumers globally would recommend a store if they found the sight, sound and scent elements enjoyable.